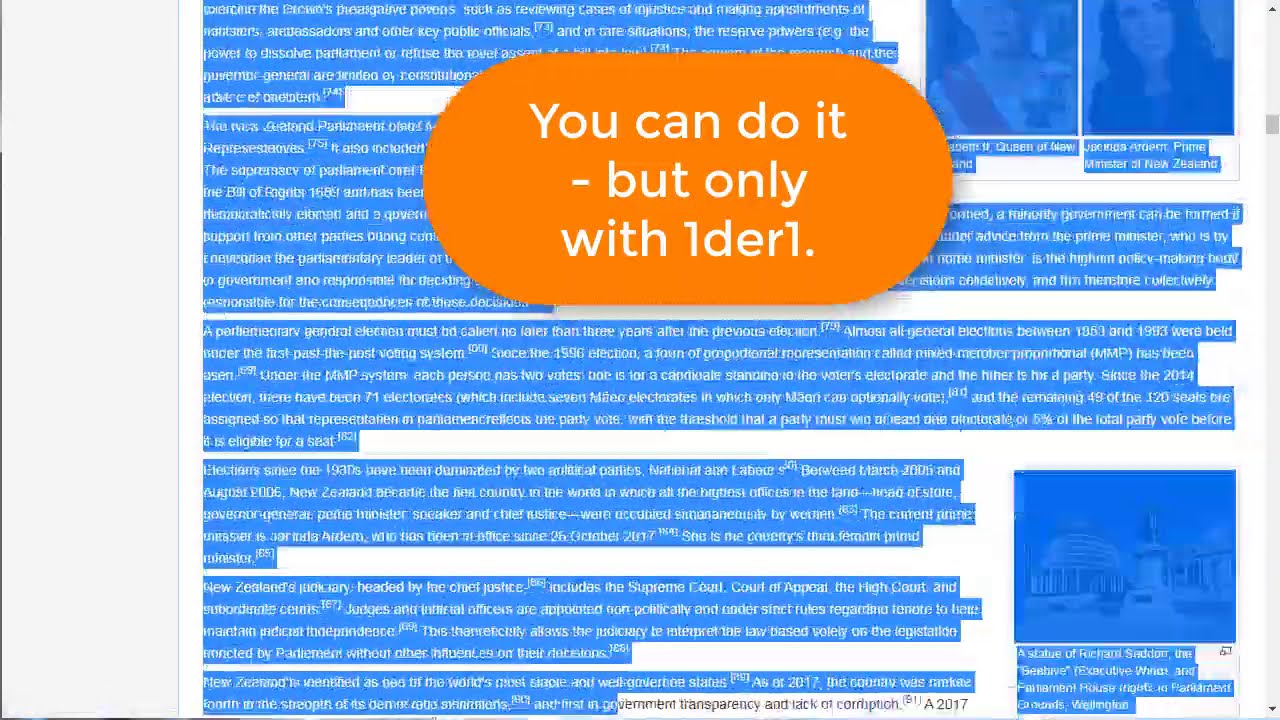 The video
As an example, we copy most of the New Zealand Wikipedia article.
The layout in Wikipedia uses a lot of right-aligned resources, which change to left-align when you use Firefox.
Chrome has problems with tables. The new Edge is flawless there, but both browsers fail to deliver all URLs.
Fortunately, 1der1 can fix the errors of Chrome and Edge automatically.
The 1der1 "Tidy" app can reduce the code from nearly 500KB to less than 300KB.
1der1 understands HTML, allowing you to edit the article without any coding.
Example: Change color with just a few clicks.
The resulting page has the full Wikipedia functionality - unlike with any other editor.
1der1 - and the web world is yours.
Leave a comment